Norsk
4 ss pofiber
2 ss mandelmel
2 ss kruskakli
2 ts fiberhusk
oregano
1 ts bakepulver
1 ts salt
2 egg
3 ss seterrømme
1 ss olje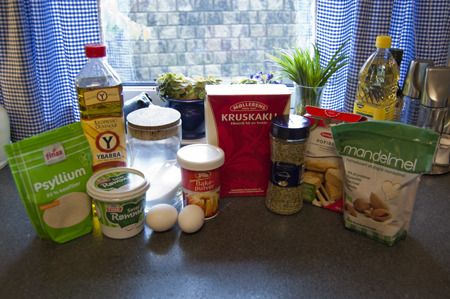 - Bland alt sammen og la deigen stå og tykne noen minutter.
- Ha deigen på en stekeplate, legg litt plastfolie over, og press deigen utover plata (ca 40 cm i diameter).
- Forstekes midt i ovnen på 180 grader i ca. 10 minutter.
- Ha på ønsket topping
- Stek pizzaen videre i ca. 12-15 minutter.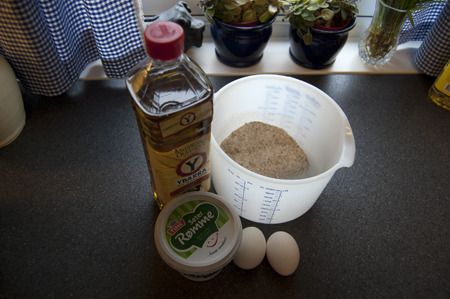 English
4 tbs pofiber
2 tbs almond flour
2 tbs wheat bran
2 ts psyllium seed husks
oregano
1 ts baking powder
1 ts salt
2 eggs
3 tbs sour cream
1 tbs oil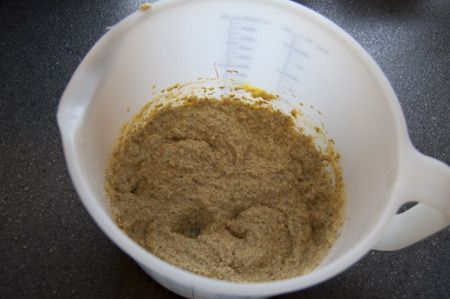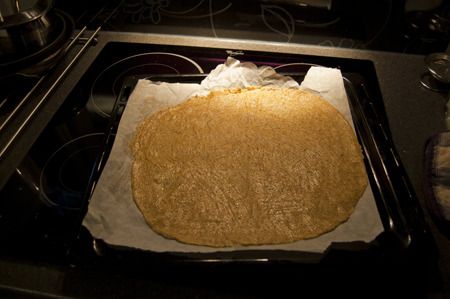 - Mix it all together and let the batter get thick for a few minutes.
- Put the crust on a baking tray, put some cling foil on top, and press it flat (about 40 cm in diameter)
- Prebake at 180 degrees for about 10 minutes.
- Put on the topping you want
- Put the pizza back in the oven for another 12-15 minutes.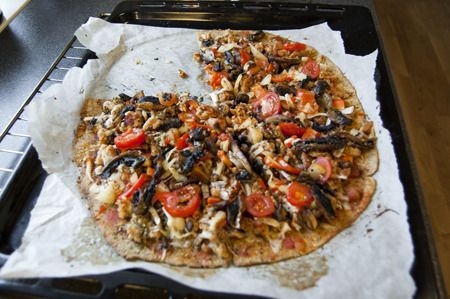 Source