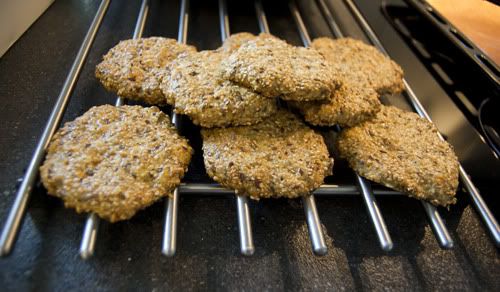 Norsk
- 6-9 stk - 5 karber totalt
1 dl sesamfrø – grovmales
0,5 dl linfrø
1,5 dl revet ost
3 medium egg
1 ss fiberhusk
0,5 ts salt
- Bland det tørre og så resten. Rør godt.
- Formes til boller og setter på papirkledd plate.
- Stekes midt i ovnen ca 15-20 min på 180°C.
English
6-9 pieces - 5 carbs in total
1 dl sesame – coarse ground
0,5 dl flaxseed
1,5 dl grated cheese
3 medium eggs
1 ss psyllium seed husks
0,5 ts salt

- Mix all the dry stuff and add the rest. Mix well.
- Mold them to buns and put on a plate with parchment paper.
- Put in the middle of the oven for 15-20 minutes at 180°C.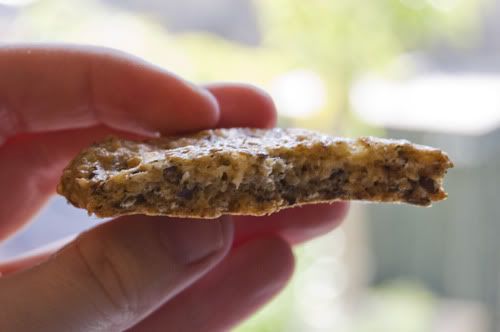 (Mine are flat because I'm edgy. Do what you want really.)
Source