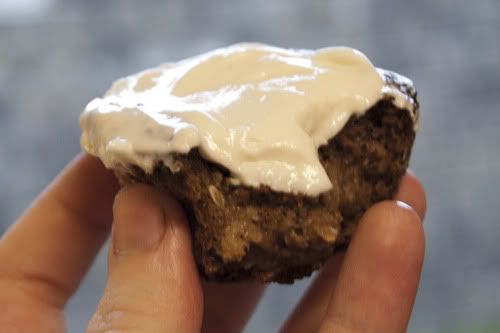 Sukkerfrie, glutenfrie og lavkarbo squashmuffins. Kan fint lages eplemuffins av.
Norsk
3 egg
1,5 dl sukrin
6 dl skrelt, revet squash (uten frøene i midten)
1 ts bakepulver
1 ss kanel
1 ss kardemomme
1/2 dl smeltet smør
1/2 dl rapsolje
50g malte mandler
50g malte valnøtter
50 g malte solsikkekjerner
2 ss fiberhusk
150 g kremost naturell
sukrin
saft fra 1/2 lime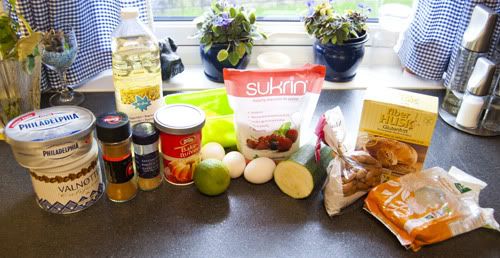 - Skrell og grovriv squashen.
- Pisk eggedosis av egg og sukrin.
- Bland i eggedosisen sammen med krydder, olje, fiberhusk, bakepulver, squash og de malte nøttene og solskikkekjernene.
- Hell røra i smørsmurte muffinsformer og stek på 175ºC i 30- 45 minutter, avhengig av om du bruker store eller små muffinsformer.
- Avkjøl.
- Rør sammen ost og limesaft. Smak til med sukrin. Smør osteglasuren på muffinsene og pynt med f.eks mer limeskall eller valnøtter.
English
3 eggs
1,5 dl erythritol
6 dl peeled, grated courgette (except the seeds in the middle)
1 ts baking soda
1 tbs cinnamon
1 tbs cardamom
1/2 dl melted butter
1/2 dl rapeseed oil
50g ground almonds
50g ground walnuts
50 g ground sunflower seeds
2 tbs psyllium seed husks
150 g cream cheese
erythritol
juice from 1/2 lime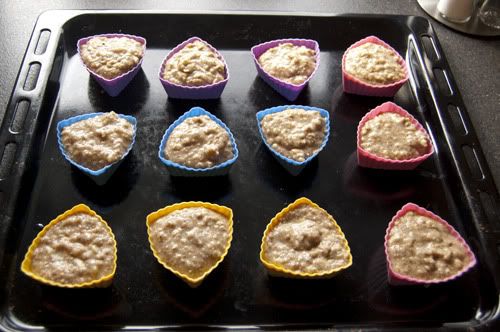 - Peel and grate the courgette.
- Whip eggnog of the eggs and erythritol.
- Mix the eggnog with spice, oil, psyllium seed husks, baking soda, courgette and the ground nuts and sunflower seeds.
- Pour the mixture in butter smeared muffin cups and put in the oven at 175ºC for 30- 45 minutes, depending on the size of your muffin cups.
- Cool them.
- Mix cream cheese and lime juice. To taste with erytritol. Smear the cheese icing on the muffins and decorate with (examples) grated lime or walnuts.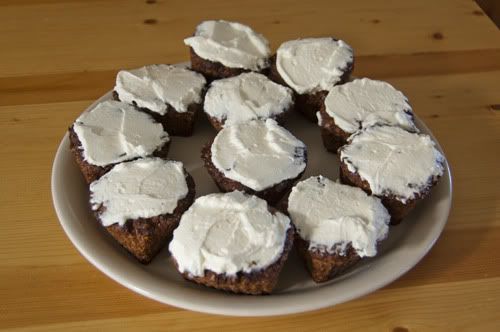 Source