Norsk
- Stek laks eller ørret i smør og krydre med salt, pepper, og annet krydder du foretrekker. Drypp gjerne litt sitron på.
- Stek med hvitløksfedd.
- Smelt smør og kok egg. Del eggene i eggdeler både på langs og på tvers og bland dem med smøret.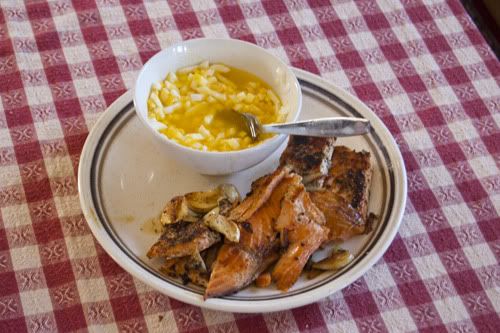 English
- Fry salmon or trout in butter and add salt, pepper, and any other spice you prefer. You may also add some drops of lemon.
- Fry with garlic cloves.
- Melt butter and boil eggs. Slice the eggs both horizontal and vertical and mix them into the butter.
Source: My stupid idea.