Okay... so every time I make a pizza crust, it's my new favourite. So here's another one:
Norsk
22 g pofiber
18 g fiberhusk
6 g ketolyse bakemiks (eller bakeprotein)
1/2-1 krm bakepulver
1/2-2 krm johannesbrødkjernemel
litt salt
75 g vann
- Bland sammen alt det tørre og hell over vannet. Bland godt sammen, kna deigen godt og kjevle ut.
- Stekes i tørr panne på høy varme og relativt kort steketid.
- Ha på fyll og sett i ovnen til osten er slik du vil ha den.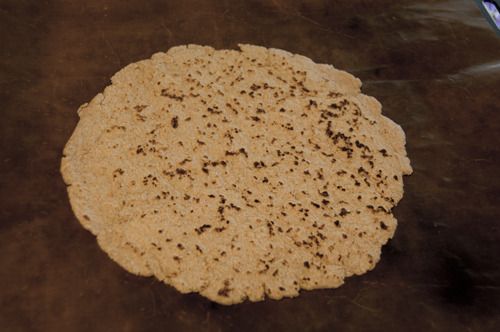 English
22 g pofiber
18 g psyllium seed husk
6 g ketolyse bakemiks (or baking protein)
1/2-1 ml baking powder
1/2-2 ml locust bean gum
some salt
75 g water

- Mix together all the dry stuff and add water. Mix well, knead the dough well and roll out.
- Fry in a dry frying pan on high temperature in a relative short time.
- Add the topping and put in the oven until the cheese is the way you like it.
Source