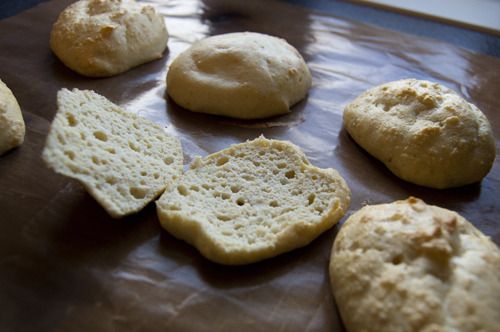 Norsk
1 egg
3 eggehviter
3 ss bakepro/ketolyse bakemiks
2 ss kokosmel
1 ts fiberhusk
en skvett melk/vann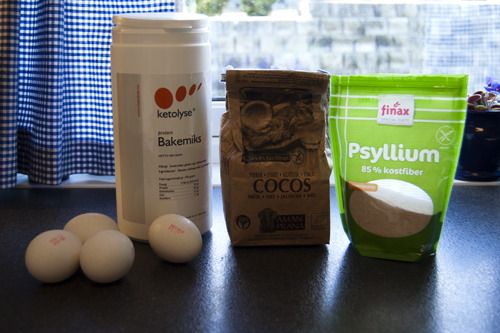 - Bland alle ingrediensene sammen med unntak av 2 eggehvitter.
- Stivpisk de resterende to eggehvittene og vend inn til slutt.
- Form små topper/boller og stek i ovnen i 15-20 min på 160 grader.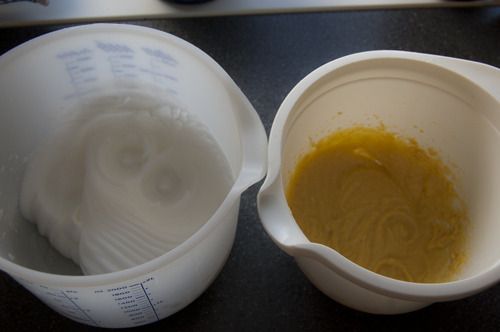 English
1 egg
3 egg whites
3 tbs bakepro/ketolyse bakemiks
2 tbs coconut flour
1 ts psyllum seed husks
a dash of milk/water



- Mix all of the ingredients except for 2 egg whites.
- Whip the egg whites stiff and add to the batter.
- Make small rolls and put in the oven for 15-20 minutes at 160 degrees.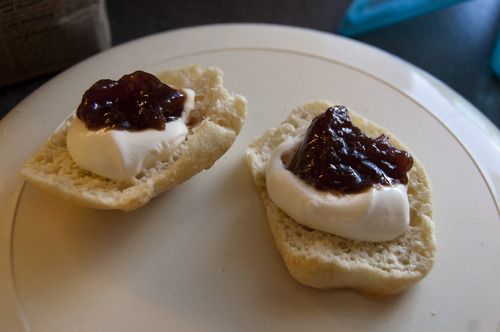 You can also add cheese on top: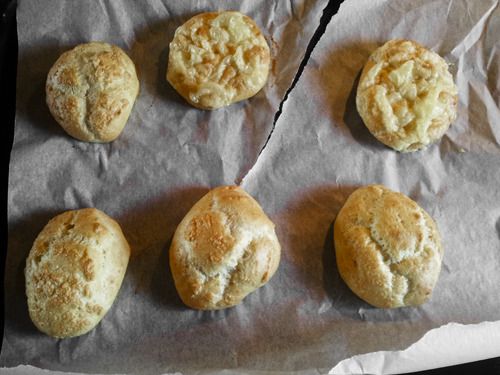 Source