I've decided to re-write
this recipe
for one cake instead of two.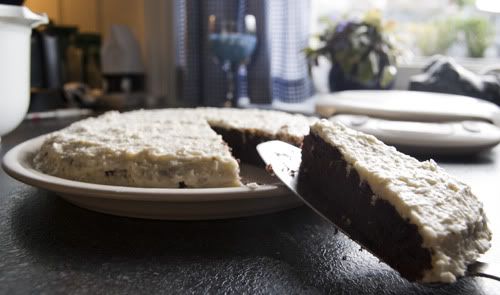 Sukkerfri, glutenfri og lavkarbo sjokoladekake
Norsk
80 ml (1/3 cup) smør/ kokosolje
110 ml/ 60g (1/2 cup) kakaopulver
4 eggehviter
1/8 ts (1/2 ml/krm) bakepulver (originalt cream of tartar)
1 egg
4 eggeplommer
125 ml (1/2 cup) kokos melk
110 ml/g (1/2 cup) sukrin og 2 ts stevia (1 var mer enn nok hos meg)
1/2 ts salt
1/2 ts vaniljeekstrakt (eller pulver)
110 ml/ 60 g (1/2 cup) kokosmel
- Smelt smøret i en kjele på medium varme og tilsett kakao - bland godt! Ta av platen og avkjøl.
- I en annen bolle pisker du stive eggehviter med bakepulver, og sett bollen til side.
- I den siste bollen blander du kokosmelk, egg, 4 eggeplommer, sukker, salt og vanilje.
- Bland sakte inn kakaomiksen.
- Ha i kokosmel og mix til det er veldig glatt (tykkelsen her vil avhenge av melet).
- Bland i eggehvitene.
- Hell i røren i en rund form på ca 23 cm og stek på 180 grader i 30-35 minutter (eller til det ikke er deig på pinnen).
- Etter at det har stått kaldt har du på glasur:
Glasur
30 ml (1/8 cup) kokosmelk
100 g kremost
60 ml (1/4 cup) splenda
60 g (1/4 cup) kokosolje eller smør
110 ml (1/2 cup) kokos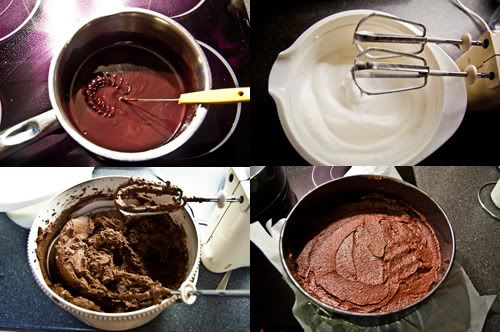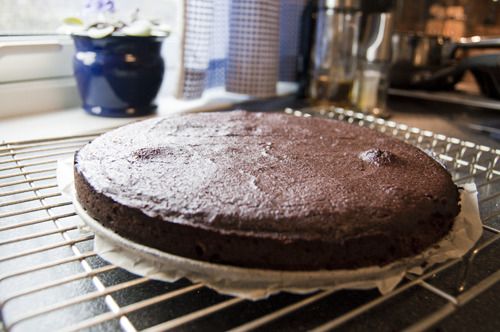 English
80 ml (1/3 cup) butter/ coconut oil
110 ml (1/2 cup) cocoa
4 egg whites
1/8 ts baking powder
1 egg
4 egg yolks
125 (1/2 cup) coconut milk
110 ml (1/2 cup) erythritol and 2 ts stevia (I found that 1 was plenty)
1/2 ts salt
1/2 ts vanilla extract (or powder)
110 ml (1/2 cup) coconut flour





- Melt the butter in a saucepot on medium heat and add cocoa - mix it well! Take it off the plate and cool it down.
- In another bowl, whip the egg whites stiff with baking powder, and put the bowl aside.
- In the last bowl you mix coconut milk, eggs, 4 egg yolks, "sugar", salt and vanilla.
- Mix in the cocoa mix.
- Add the coconut flour and mix it until it's very smooth (the thickness will depend on the brand of flour)
- Fold in the egg whites.
- Pour the mixture in one round springform pan (about 23 centimeters) and put it in the oven at 180°C for 30-35 minutes (or until there is no dough on the stick)
- When it's cooled down, add the frosting:

Frosting
30 ml (1/8 cup) coconut milk
100 g cream cheese
60 ml (1/4 cup) splenda
60 g (1/4 cup) coconut oil or butter
110 ml (1/2 cup) coco
Here's a version without coco in the frosting: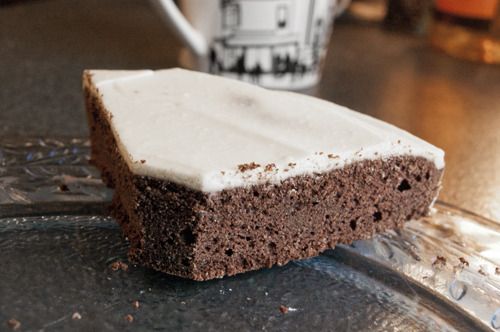 Source