Hold on to your hats, ladies and gentlemen, for here comes a recipe that is actually high in carbs. Woah. Living on the edge...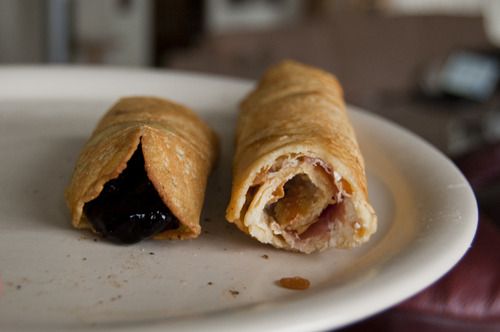 Norsk
1 del vann (60 % I vekt)
1 del kikertmel (gram flour) (40 % i vekt)
salt og pepper
krydder etter ønske
- Bland til en røre og la den stå minst 2 timer i kjøleskap
- Stek i stekepanne med smør
Jeg pleier å strø pannekakene med hvitløkspulver, salt og pepper mens det stekes, og spiser det med Philadelphia ost og spekeskinke.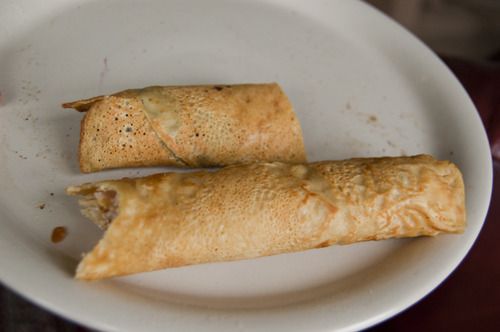 English
1 part water (60 % in weight)
1 part chickpea flour (gram flour) (40 % in weight)
salt and pepper
optional spice

- Mix to a batter and leave it in the frdge for at least 2 hours.
- Fry in thefrying pan with butter.

I usually sprinkle the pancake with ground garlic, salt and pepper while it's frying, and eat it with Philadelphia cheese and cured ham/smoked salmon.
SOURCES:
-
Min verden i bokstaver
-
Siljesreise
-
Kjernesunn - Nordkvinne
-
Matlykke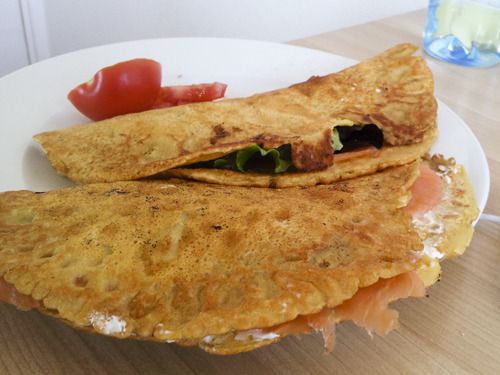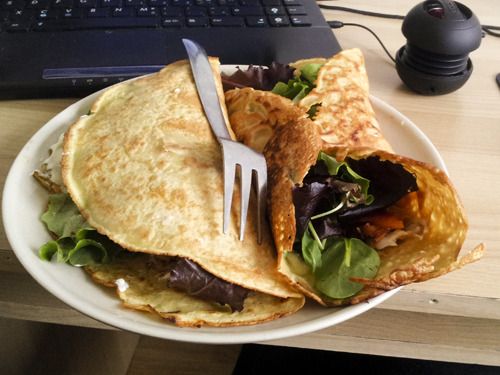 They are even better with turmeric!!
Or
butternut squash mash
!: