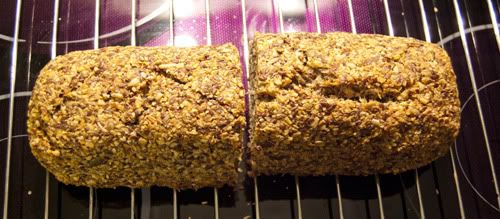 Norsk
1 ss fiberhusk
1 dl vann
1,5 dl knuste linfrø
2 dl solsikkekjerner
1 ss gresskarkjernefrø
2,5 dl kokosmasse
200 g malte mandler
4 egg
4 ss Cocosa
1 ss kardemomme
1 ts kanel
Litt salt
- Bland fiberhusk med vann og la svelle i 5 minutter.
- Bland først i linfrø, solsikkekjerner, kokos og mandler og rør rundt.
- Siden blandes resten av ingrediensene.
- Kna deigen lett og form til et brød på en stekeplate.
- La steke i ca. 60 minutter nederst i ovnen på 160°C.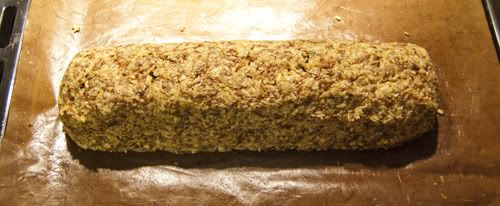 English
1 tbs psyllium seed husks
1 dl water
1,5 dl crushed flax seeds
2 dl sunflower seeds
1 tbs pumpkin seeds
2,5 dl coco
200 g ground almonds
4 eggs
4 tbs cocosa (coconut oil)
1 tbs cardamom
1 tsp cinnamon
A little salt

- Mix psyllium seed husks with water and let it swell for 5 minutes.
- First add the flax seeds, sunflower seeds, coco and almonds, and stir.
- Then add the rest of the ingredients.
- Knead the dough lightly and shape to a bread on a sheet pan.
- Leave it at the bottom of the oven for about 60 minutes on 160°C.
Source