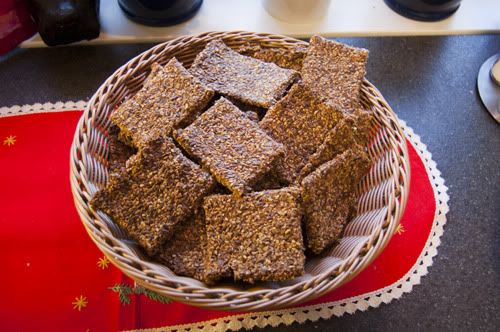 Norsk
, ca 32 stk (1 karb hver)
200 g solsikkekjerner
1dl linfrø(50g)
1dl sesamfrø(50g)
2,25 dl kli (50g)
2ss fiberhusk(store toppede)
1/2 ts salt
litt søtt
5dl vann
- Rør sammen deigen og la den hvile i 10 min så fiberhusken får svelle
- Smør utover bakepapir på to plater og rut opp med pizzahjul
- Stek begge samtidig i varmluft 160°C i 70 min
- Bytt plassen til platene to ganger underveis og snu dem med forsiden inn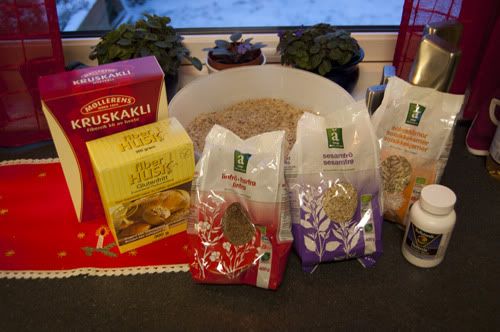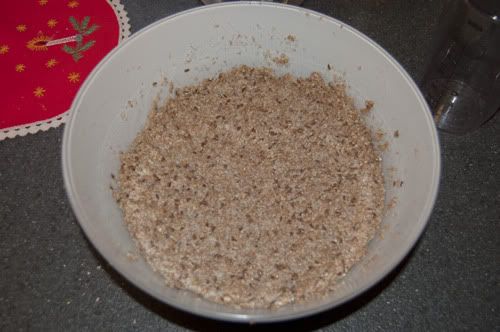 English
, appr 32 stk (1 carb in each)
200 g sunflower seeds
1 dl flaxseed (50g)
1 dl sesame (50g)
2,25 dl bran (50g)
2 table spoons psyllium seed husks (large heaped)
1/2 tea spoon salt
a bit sweet
5 dl water

- Mix the batter and leave it for 10 minutes so the psyllium seeds can do i's business.
- Spread the mix on a parchment paper on two sheet pans and cut the pieces with a pizza cutter.
- Bake them simultaneously in convection 160°C for 70 minutes.
- Switch the pans' place twice during these 70 minutes and turn them with the front in.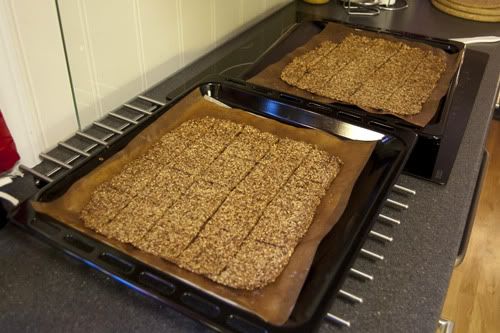 Source