Sukkerfri, glutenfri og lavkarbo sjokoladekake
Norsk
5 egg
200 g philadelphia
100 g smør
Ønskede mengder kakao og søtning. Smak deg frem!
(evt topping: pisket kremfløte, kakao, søtning, gelatinpulver)
Stekes midt i ovnen på varmluft, 180-200°C i 20-30 minutter (avhenger av form). Følg med og se om den er ferdig ved hjelp av en fyrstikk du stikker i kaken.
Kjøl av kaken og ha på krem. Pynt med sukkerfri sjokolade.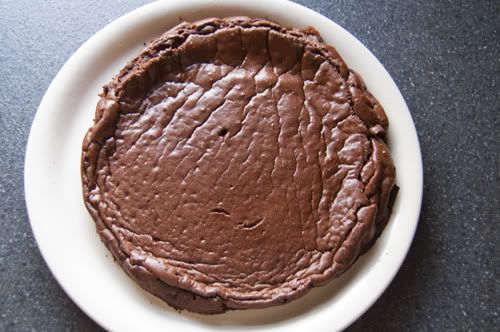 English
5 eggs
200 g cream cheese
100 g butter
Desired amounts of cocoa and sweetening. Taste your way!
(optinal topping: whipped cream, cocoa, sweetening, gelatin powder)

Bake in the middle of the oven on convection, 180-200 Stekes midt i ovnen på varmluft, 180-200°C for 20-30 minutes (depends on the tin). Pay attention and check if it's done with a match, whch you stick into the cake.
Cool down the cake and add cream. Decorate with sugar free chocolate.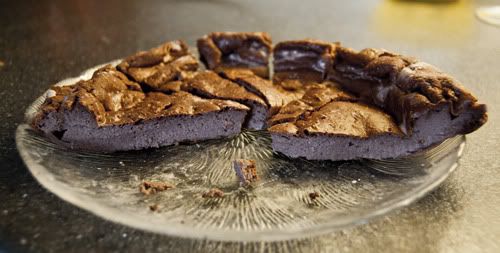 My first attempt... which failed. Remember to put it in the fridge!! It's gonna taste shit if you don't... and the cream will obviously melt.
Source