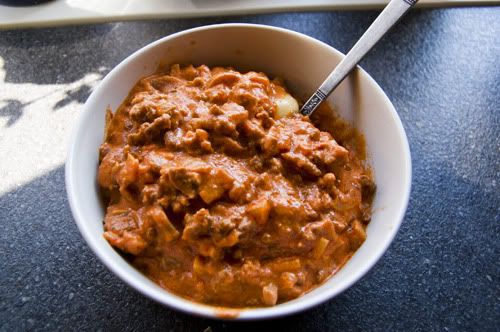 Norsk
400 g kjøttdeig
1 boks hakkede tomater
2-3 ss tomatpuré
1-2 bokser sopp
1 hakket stor løk
1/2-1 boks seterrømme
- Stek kjøttdeig og ha det i en gryte med hakkede tomater, tomatpuré, sopp og løk.
- La det koke i ca en halvtime.
- Ha deretter oppi seterrømme og la det koke videre i ca et kvarter.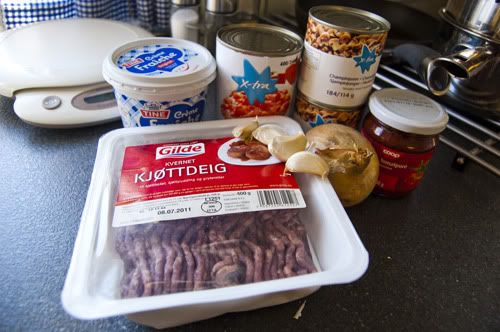 English
400 g minced meat
1 box (400g) chopped tomatoes
2-3 Table spoon tomato puree
1-2 boxes mushroom
1 chopped big onion
1/2-1 box (300g) sour cream

- Fry the meat and put it in a pot with chopped tomatoes, tomato puree, mushrooms and onion.
- Let it boil for about half an hour.
- Then add sour cream and let it boil further for about 15 minutes.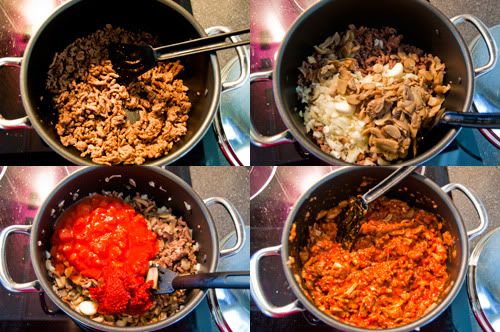 Source